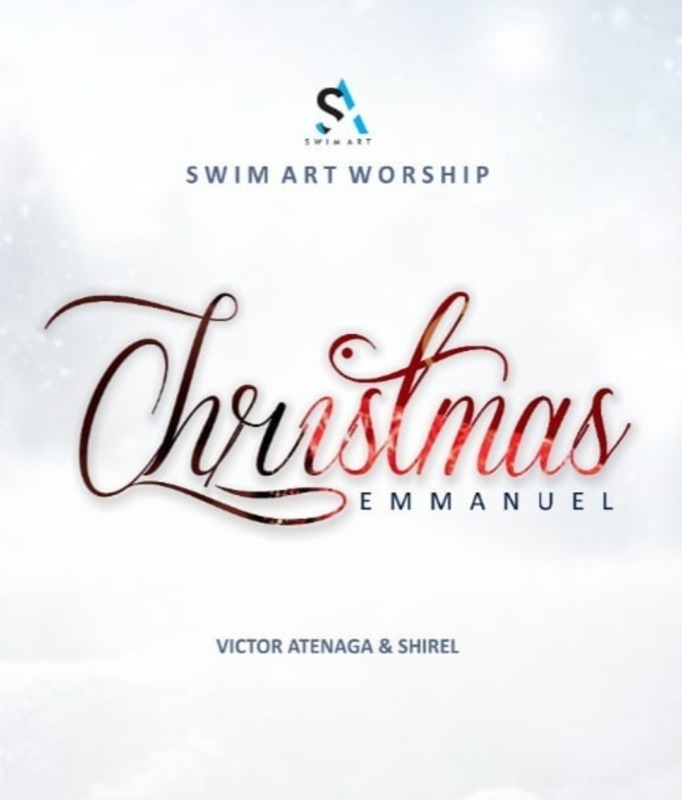 Victor Atenaga officially kicks off Christmas with EMMANUEL the Album.
EMMANUEL, is Victor Atenaga's gift to us as he takes us through a 10 stop journey of melodious sound, amazing vocals and a perfect blend of instrumentation with conscious effort to reiterate the very true essence of Christmas.
Victor Atenaga is the senior pastor of Simply Worship International Ministry (SWIM) Benin City with the mandate of Raising an Army of Worshipers who will conquer their world and in turn raise others to do the same. SWIM started under the leadership of himself and his wife Vivian Atenaga on the 8th of April 2012 and has grown to a multi location church and still growing.
Christmas time may be a time to spread some holiday cheer, but it's also a good time to remember that Jesus is the real reason for the season. And while there are plenty of songs to listen to that promote the good feeling that the holiday brings, there are even more Gospel Christmas songs that spread the true Christmas message.
Once you start playing Christmas Time, it's almost impossible not to sing along, as it is the prefect mood setter for the season. "Emmanuel" is the perfect call to worship song, Song sees Victor Atenaga vocally transports us to a realm of worship leaving us to bask in the awesomeness of God.
With songs like GO FREE, HAPPY BIRTHDAY, HARK THE HERALD, IBANUJEMO, JOY TO THE WORLD, MAKE ROOM, OH COME and THANK YOU a 90s inspired appreciation theme song, we journey through sounds and are opened up the the versatility VICTOR ATENAGA holds.
See Tracklist
On EMMANUEL Album, Victor Atenaga is grateful, Blessed and gifts us the playlist of the season. Listen and Enjoy below
---
ontopnow.com.ng
Upload Your Song